Mayacamas Landscape Architecture is a woman-owned firm offering multi-state and international experience in a wide range of projects including parks and educational facilities, riverfront and trails planning, sacred space and historic preservation, as well as estate and residential gardens in all styles.
---
Services
Mayacamas Landscape Architecture provides full landscape architectural services, from master site planning, conceptual/schematic design, design development, through construction documentation and observation.
What does our construction documentation include?

Grading, drainage and green storm water management
Planting design including drought tolerant, native and riparian restoration plans
Irrigation design including passive and active rainwater harvesting
WELO (Water Efficient Landscape Ordinance) submittals
Detailing: paving, pergolas, fountains, outdoor kitchens, firepits, fencing
Post–Wildfire Consultation

We are available for post-fire landscape consultations in Napa, Sonoma, and Mendocino Counties to assess plant viability, replacement options, and any other next steps.

If your house burned entirely, we can work with your architect on the initial site planning for your new house and landscape elements, as well as providing full landscape design services. (For large tree health or safety, please contact an arborist.)
---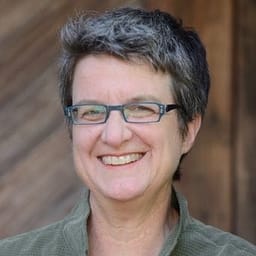 Jennifer Chandler
The owner of Mayacamas LA, Jennifer Chandler, ASLA, LEED AP, is a native Californian, raised in the Napa Valley under the shadow of the Mayacamas Mountains. She has a B.A. from Reed College and a Masters degree in Landscape Architecture from Cornell University.
Jennifer has a particular interest in community projects that allow local residents access to the larger landscape via parks and trails—projects for which she frequently volunteers her time and effort. Her various professional and community affiliations have included: Chair of Napa County's Bay Area Ridge Trail Committee, member of the City of Napa's Cultural Heritage and Bicycling and Trails Committees, California Horticultural Invasives Prevention Steering Committee, and Friends of the Napa River Urban Riverfront Design Review Committee, among others. In addition, Jennifer has also been a lecturer at U.C. Davis in the Landscape Architecture department and is an avid cyclist, kayaker, hiker, photographer, gardener and natural perfumer, and loves to travel to sacred places.