This modern residence was completed in the summer of 2013. Large specimen trees where brought in to help settle it in place immediately. The owners wanted modern, clean lines using steel and stone with some Asian touches (sculptural rock placement, Asian-inspired plantings) near the house.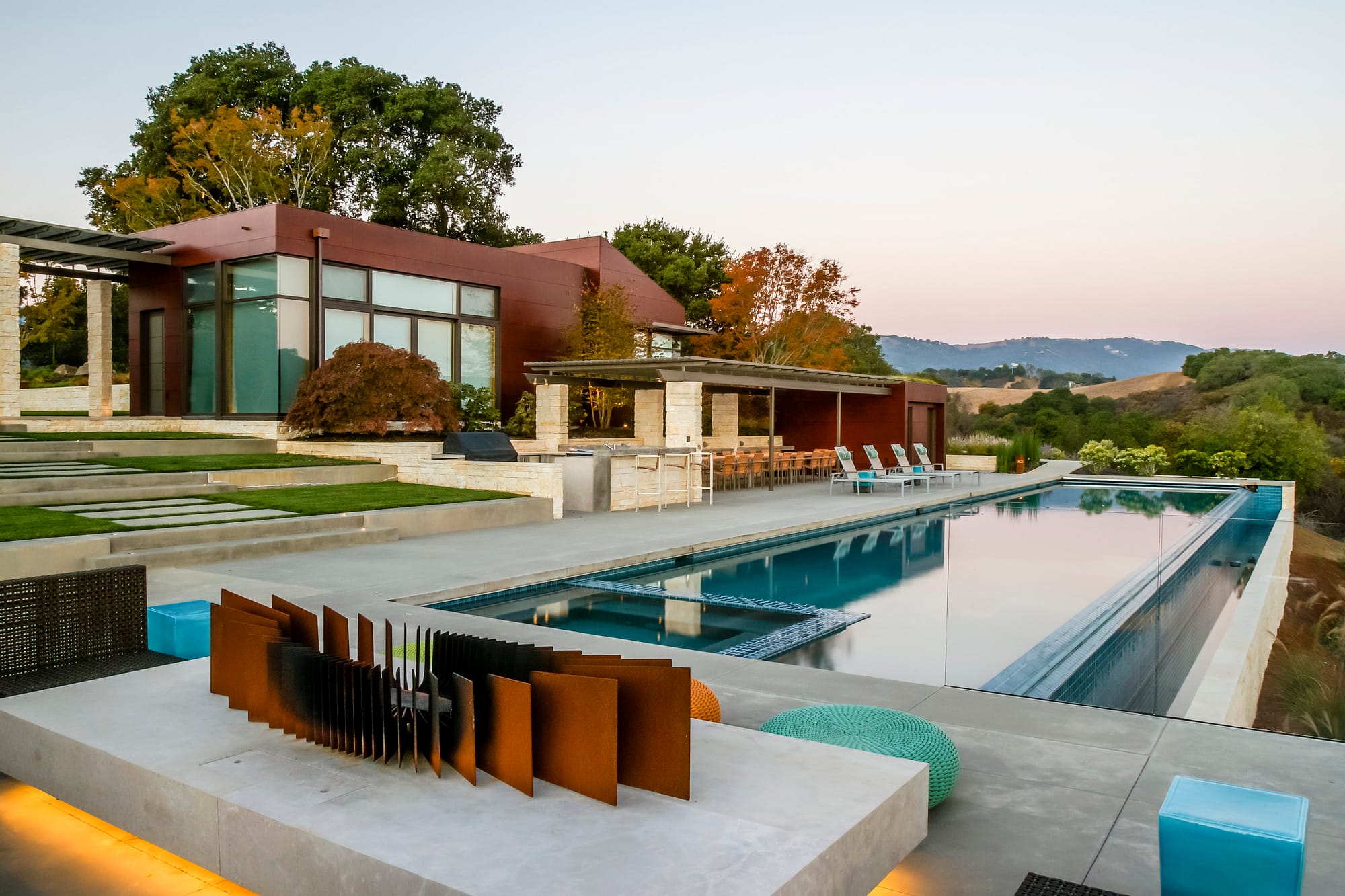 ---
Gate, Entry Drive, Court
A number of green features are included on the site, primarily a water harvesting system which gathers water from the building roods and under the permeable paving in the parking courts. The water is then stored in cisterns located under the large play lawn at the rear of the house. The water storage provides a significant portion of the water required to maintain the landscape.
---
East-Entry Terraces
---
Pool Terrace Views/Details
---
Children's Play Lawn